Buy
Instagram Likes

with fast Delivery
Buy Real Instagram Likes cheap from us and improve your brand presence.
BuyTrueFollowers provide Real Instagram Likes cheap.
We do an Organic Boost

for your Instagram profile to get you more likes.
How To Buy Real
Instagram Likes
We have a very simple process:
STEP ONE : Select the package starting from $1.
STEP TWO: Enter your Instagram post URL
STEP THREE: Complete the checkout and make the payment
Why buy Instagram likes from BuyTrueFollowers?
Reasons to Buy
Instagram Likes
For getting an immediate advantage
It is the most difficult time to gain likes if you have just started your Instagram journey. When you buy Instagram Likes, you get a significant number of likes on your posts and this gives you a head start as compared to your competitors who didn't buy likes. It is better to buy likes as it starts making people come to your profile naturally if you have a reasonable amount of likes even at the start of your journey. The competition is increasing every day and you don't want to be left behind in it. The later you do in buying likes, the tougher it will be for you to grow later.
For building trust among the users
When a new user sees your profile and your posts and sees a low number of likes, they would not think highly of you and go back to scrolling their feed. But you don't want that, you want to retain that user on your profile and want them to like your posts. This could be done if you buy likes and maintain a significant number of likes on your posts. This makes the users think that there are a lot of people who like your content and hence it will be fruitful to stay with you and follow you. Getting new followers gets easier when you have more likes.
For building trust among brands
Other brands are always looking for people to partner with. If your profile is having a high number of likes on your posts, then people may approach you to do a collaboration post or a promotion post. Brands want visibility for themselves and Instagram likes are a good way of knowing that you can provide them with that visibility. It becomes easier for them to trust you then. You also get benefits through this like money and awareness of your brand among followers of the brand you partnered with.
For increasing your engagement numbers
Instagram's latest algorithm hugely focuses on engagement numbers to decide what posts it would be showing to its users and what would be buried under with very low visibility. So, the more engagement your posts have, the better chance they have to be seen by a much larger audience. Instagram prefers to share profiles and posts which have high engagement rates into its explore section which is a good way of getting new followers without having to do much. Buying Instagram Likes helps you increase your engagement numbers.
Best site to Buy Instagram Likes in 2020
We provide you with growth on Instagram through Instagram Likes. Because of our experience in this field, we are aware all about Instagram's rules and regulations on what is allowed and what is not. Over the years, all sorts of customers of all audience sizes have purchased from us and received quality Instagram Likes. Thus, you can expect us to provide you with quality service.
What are Instagram Likes?
Instagram Likes are a way of showing that you liked a post whether it is a photo or video. To like a post on Instagram, you just have to double-tap the post or tap the heart icon underneath the post, and you're done. Instagram Likes is a core component of how people engage with others on the platform. Instagram greatly accounts for Instagram Likes into its algorithm to decide what posts to show to a user. The general idea is that the more likes a post has, the more chances it has to be shown to a greater number of people on the platform.
Importance of Instagram Likes
Instagram has been growing exponentially in recent years. The number of active users using Instagram has increased to over a billion now. Seeing such growth on Instagram, brands, and organizations have also jumped onto this platform to make the most of it. Because of this, the competition among brands has become even more fierce and many of them just don't get enough followers and likes. Users always have the option of going to a bigger brand which is having a greater number of Instagram followers and likes so brands having a smaller number of Instagram followers and likes have to suffer. So, if you are one such brand looking to turn things around, you need to buy Instagram Likes.
Instagram is the most engaging platform and Instagram Likes are like a currency on this platform. So, Instagram likes is a way of judging whether a brand is doing well or not. This is why people choose to buy these Instagram Likes. Buying Instagram Likes does wonders for your business. It increases your visibility and brings you more people to your profile which later turns into customers. It brings a bigger audience to the posts on your profile irrespective of what your initial audience size was. A lot of likes on your posts make people feel that there is a community of people who are interested in your brand and its products and services.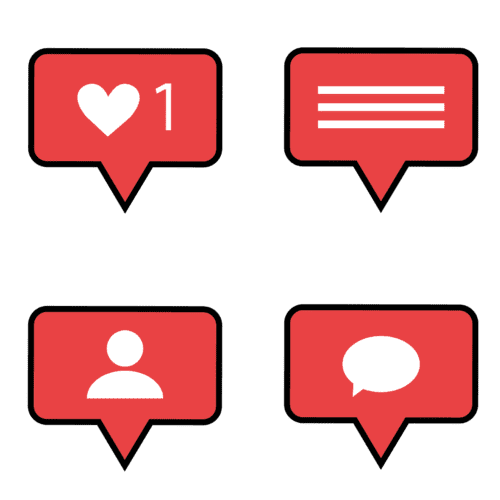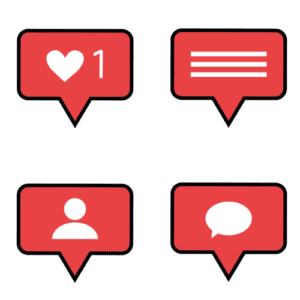 Why buy Real Instagram Likes?
That is the question that a lot of people have been asking everywhere. For many, Instagram likes serve the purpose of a business strategy to keep people on both sides engaged and entertained.
But then, how can that be accomplished in a medium wherein we are not able to touch and feel. This is where the necessity of likes comes in so that whenever anyone likes your photo, he/she really means it and does so to compliment you.
The number of likes on Instagram feeds the human mind's thirst for getting appraisal. They are the social proof that a photo was actually liked by many.
So, if anyone wants to spread a word about something on Instagram, then they should do so with a picture and if the picture is liked and people actually believe in a brand's cause, then they will share the message for more people to know. This way you can get more followers worldwide.
For increasing your profits: No matter what the nature of your profile is, you must be looking for profits for all the efforts you put into creating posts for Instagram. Instagram Likes plays a big role in making you able to earn more than what you were making without Instagram. The more Instagram Likes you have, the more people you have visiting your profile which could be converted into customers if you are an organization selling some products or services. If you are an individual or influencer, the number of likes depicts the reach of your posts which gives you a chance of getting a sponsored post from someone.You can also easily buy Instagram views from us for your video and make it viral.
BuyTrueFollowers – Your #1 Instagram Likes Website
All you need to do is purchase the package that best caters to your needs from the wide variety of Likes packages available here at Buy True Followers. You will be provided with high-quality likes which will make you an authentic business owner having an Instagram profile that receives high number of likes on its published posts. So, go ahead and get the advantages of our services right now! We have been in this market for a lot of time and have been delivering Instagram Likes.
More than 500 daily Instagram users believe in our service to deliver real Instagram likes cheap.
Buy True Followers is the best place to buy real Instagram likes online at the most reasonable rates. We offer high-quality services at an incredibly fast delivery time and good support. For us, it is important that our customers trust us. That is why we always cross-check all our orders ensuring that you get exactly what you are paying for.
However if you feel that your order has not been satisfactory in terms of the expected results, you need not worry, but let us know and we will work our best to resolve your issues. Increasing the Instagram likes on your photos might not be a tough thing if you buy from us. There is no need for you to go and work on doing promotions for your brand's Instagram profile to increase the likes. You can also buy Instagram followers cheap from us to boost popularity.
Benefits of Buying Instagram Likes
The Instagram world revolves around Instagram Likes. The amount of likes on your posts depicts your popularity. If your Instagram post is not getting enough likes, it is because your post and your profile are not reaching to a wider audience. So, if you want to have a popular Instagram profile, you need to boost your likes by buying them.
Getting likes is a way of increasing your exposure which means the more likes you have on your posts; the more people have seen them. And the more people who see your posts, the more people will want to see more of your content and check out your profile. The more people who come to your profile, the more people will go back after following you giving you one new follower every time this happens. Therefore, getting likes is a great way of promoting your content and getting new followers too which in turn helps bring more likes later on.
You can buy likes not only to promote your brand and earn revenue but also for other purposes. If you are trying to promote a campaign or venture or business, Instagram would be a good place to do it and then having a high number of likes on those posts will obtain not only Instagram popularity but also a positive impression driving interest and stature among the common public.
If you buy Instagram Likes, you will not need to spend your precious time and you will not need to spend the effort to get likes and your Instagram post and profile will become more popular.
Some other major advantages are:
Increased Engagement: Owning an Instagram profile with quality content can get you a lot of engagement from the audience. Every time you like a post by someone, it reflects under the recent activities section and you come under the view of other users resulting in getting likes for giving likes.
Increase In Traffic: You can't add links to the posts you share on Instagram to take people to your website even then Instagram can become a huge source for traffic for you. If you have a higher level of engagement from your audience, you could create a lot of awareness and visibility for your brand's website.
Gain edge over competitors: Instagram has much less competition as compared to other social networks. Hence, businesses can include Instagram into their marketing strategy, and buying Instagram likes will make them capable of reaching their target audience much more efficiently.
Reach your target market: When you get likes on Instagram from people who connect with your brand can help you reach more of your target audience all around the world. The objective is to connect with as many other users as possible and collect likes for photos and videos published by you.
More Reasons to Buy Instagram Likes
Connecting with your target audience
When there is more interaction on your Instagram account from people then this will take your brand ahead of your competitors. Getting a greater number of likes by buying is one of the easiest methods to display interaction. With the packages we provide you to buy Instagram Likes, you have a lot of options that will increase your brand's reputation. Getting more likes on your Instagram photos and videos will let people who follow you understand that you are approachable for various offers and partnerships.
A suitable place to purchase Instagram Likes
There are a plethora of websites available on the Internet market which would provide you with Instagram Likes. However, not all of them are able to provide you with quality service and also have the risk of getting your accounts banned from Instagram. That is where we are better than others as we are in this market for a long time. Thus, the likes we deliver to you are high quality from profiles that are real and don't appear fake in any way.
Genuine method to boost Instagram accounts
We use genuine and real accounts which Instagram also considers being real people to boost your Instagram profile with likes unlike some other brands out there. So, there is no risk involved in buying these likes. We have been doing this for a long time and hence know what to do to bring you all those precious likes without getting your profile blacklisted by Instagram.
Instagram and its growth over the years
Instagram was founded as a simple photo-sharing app in 2010. The basic idea behind the app was for you to take a photo, edit it, add your caption, and send it to your friends and family. Facebook bought the platform for One Billion Dollars in 2012 which was the largest acquisition at that time.
Ever since then, Instagram has been working on improving its platform and making it more engaging by introducing new features. Direct Messaging and Video Sharing options were introduced in 2013. In 2015, they introduced an advertising feature through which they got a growing revenue stream. In 2016, Stories were introduced and later Instagram Live was also added.
Significance of Likes for your profile
Instagram Likes are crucial for your profile since they drive traffic to your profile. You can even drive this traffic to your website, blog, or online store depending upon your preference by including a link in your bio to where you want to send the traffic. The traffic that comes to your profile can also lead to business offers. You could be approached by brands looking to partner with influencers. Additionally, you will get a lot of new contacts with relevant people who could prove to be useful to you in the future in the Instagram business.
Therefore, Instagram Likes is very significant for your Instagram account and contributes heavily in bringing you a lot of exposure which in turn also makes those people like your posts and follow you who were not doing it when you ha fewer likes, thus boosting your engagement rates as well.
Why Instagram Likes Matter for Your Business?
Instagram Likes is the main metric for almost all the businesses on Instagram which are trying to assess their return on investment on the platform. This is the most basic form of engagement that a user can give to your post. They don't require much time or effort to do and even do not mean anything to some people so they like everything they see. So, likes are basically a way of giving approval to your post.
Being as trivial as it seems, it plays a big role in determining how successful a post is. Ultimately, the first thing everyone sees is the number of likes on your posts to judge how well that particular post performed and how well all your posts perform in general. So, you need to get that Instagram Likes as well as get them in quick time. As the Instagram algorithm favors posts that have a high number of likes in starting hours of it being posted and spreads it to other people's feeds. This is why a strategy mixed with different approaches is necessary to get the most likes from all sources including organic likes and purchased likes. This improves the ranking of your posts and overall, of your profile as well.
Methods for using Social Proof to get Instagram Likes
Here are some of the ways you can make use of social proof to generate likes on your posts on Instagram.
Hire an Influencer
You can hire an Influencer to post something about your brand or comment on your posts or content. Simply getting a comment on your content by an influencer can bring a huge boost in getting more likes. The followers of the influencer also like and comment on your post when they see the influencer interacting with your brand. There are different types of influencers you can choose from to hire like a mega influencer, macro influencer, micro-influencer, and nano influencer depending upon the size of the audience they have.
Use an Agency
You can use an agency to buy Instagram Likes. The agencies specialize in helping you buy Instagram likes and helps you bring more organic traffic to your Instagram profile and get you more likes, comments, and followers. Social proof is about the numbers and buying Instagram likes helps you to elevate your numbers to a new height thus pushing you ahead in your industry.
Always Use Hashtags
Hashtags are a great way of finding people interested in similar content. So, you should always use relevant hashtags in all your posts to help you bring new users to your post who hopefully will like your post and visit your profile to like more posts. Try out with different hashtags and see which ones work the best for your brand in bringing more likes.
Don't Forget About Geotags
Similar to hashtags geotags also play a crucial role in getting you new visitors on your posts. When you are visiting a new place whether it may be a shop, restaurant, hotel, or any other popular building, make sure to use geotag when posting a picture from there. Geotags bring a lot of traffic and thus likes to your posts quickly.
Visit on Other Pages
You can generate traffic for your Instagram account by visiting other people and interacting with them. Irrespective of the fact that whether you like their content personally, if you like and comment on their post or maybe even give them a follow thus generating a lot of engagement, you are going to get a lot of likes and other engagement in return from the people you interacted with or even from followers of those people.
Return on Investment of Instagram Likes
As Instagram likes is all about proving that you have visibility on your posts, but you also want to convert those likes and visibility into revenue. Instagram helps you in some ways to make you able to make profits through the platform. You could be selling a physical item or product that you can show off on your Instagram post or even add a shoppable post or you could get people to sign up for a service that you provide by going to your website link in your Instagram profile's bio. The number of likes roughly estimates how much revenue you are going to make irrespective of what business you are in.
If you are looking to increase the revenue you get through Instagram, you could take note of these factors.
Look where you stand
No matter how many Instagram likes you are able to garner on your posts through all the methods, you should know where you stand in the market and where are your competitors and should think of improving constantly.
See What You're Missing
There are tons of little and big things you could do on Instagram to bring attention from a larger audience towards your posts and profile. You could be missing hashtags or geotags on your posts or your posts might not have a brand feel behind them. You need to post content that reflects what your brand is all about and then promote it which will maximize the reach of your posts.
Analyzing Traffic
You could look up Instagram Insights and Instagram Analytics to analyze your traffic whether it is organic or paid. You will get a better idea of which area you are lacking and then work on it to improve.
Calculate How Much You Are Spending
When looking at your traffic results, you should try to calculate how much cost you are spending on getting that traffic to your posts and decide whether it is profitable or not.
Set Targets to Complete
You should be able to set realistic goals on what you want to achieve next on your Instagram profile. The whole point of getting Instagram Likes is to steadily improve upon where you are standing currently and converting that Instagram likes into revenue. Set achievable targets and work in that direction to achieve them. Growing steadily is the best way to beat all your competitors.
Strategies for Getting More Likes
If you are looking to gain more Instagram likes for your business, there are many different popular strategies that you can use. Some of these strategies are listed below.
Use an Agency
Using a social media agency is a good decision for many. Many people use this strategy to acquire likes quickly. There are many different agencies available out there that come in all shapes and sizes. People use this strategy when they don't want to spend a lot of time and effort in generating Instagram likes for their profile but want them anyway. Agencies help out both small and big brands and use different methods to generate likes for your business so look up different agencies before settling with any.
There are the following types of agencies that are available to you to choose from.
The first type of social media agency is the ones that handle the production of all your creative assets, strategy, and execution. This is essentially an agency that would do all kinds of jobs for your Instagram profile and come with a whole team that does top-notch work but are expensive to work with.
The second type of social media agency is the ones that do the growth marketing for your Instagram account. These are good to work with if you have a good strategy on how to make creative assets but want a boost in traffic for your posts. These agencies are organizations working to drive organic traffic to your profile in different ways like hiring people to visit your profile or by promoting your profile to different sources on the Internet which are relevant to your content. They provide a good value in return getting you ahead of your competitors for the price they take.
The third type of social media agency is the ones that do influencing. These agencies work with influencers and other Instagram users and engage your account with their posts in the hope of getting likes in return from them and from their followers.
The fourth type of social media agency is the ones that display themselves as similar to a growth agency but the methods they use are spammy and are not well received among the Instagram audience. So, you should avoid these groups as they will do worse than good for your profile.
Like for Like
This is a simple strategy that anyone could do on Instagram. In this strategy, you basically like the content of anyone who likes your content. Also, you could also start this strategy by going out there and searching different accounts and liking their content first in the hope of getting a like back on your posts. Although, this method messes with the Instagram algorithm and hence your feed will be filled with content that you don't really like. But, if you don't care about this, you can use this strategy as much as you want. The more you do this, the more you get in return.
You could do this strategy in a much more filtered way as well by liking the content of only those people who are somewhat relatable to your brand. You should think whether a particular person would be able to help you gain something in your business in the future then you can go and like their posts if the answer to this question is yes. This way, your followers will not be filled with some random people who not really care about your brand but with people that are interested in you and your content and are potential customers. Doing this strategy gives you a clear picture of the number of fans you have as your followers are not filled with random people.
Visiting others
Here is another strategy that is very simple to implement. You have to visit different accounts on Instagram and give them a follow and likes on their posts in the hope that some of them will do the same for you. Although this method will build up your number of following quickly which would not look good. The number of following on your profile should always be significantly less than the number of followers you have.
A better version of this strategy is following someone and immediately unfollowing them which still sends a notification to the person that you visited them and maybe they give a follow to you and like your posts. Also, you could clean up your following after some intervals of time if you are not unfollowing them immediately or even do the liking and commenting without actually following them ever.
Hiring an Influencer
Hiring an influencer and paying them to promote your brand is a smart strategy that many brands are doing nowadays. The influencers come in all ranges of prices depending upon the number of followers they have and what is the average reach of their posts. Influencer marketing is going strong and you should join in on this as soon as possible.
When looking for an influencer to hire which would be perfect for your brand you should consider different factors. Try to find an influencer that is working in a similar industry or niche as your brand. Calculate what is the return you will get on paying the influencer to promote your brand. Partner with a person who really knows what they are doing and have done it in the past and understand all the terms of social media influencing.
Utilizing a Brand
Similar to hiring an influencer, you could also partner with a brand to spread your brand awareness. A brand partnership could help you increase traffic on your profile bringing you more followers and likes. A brand partnership is always beneficial for both parties so you should always try to convince the other brand to work with you as you can also give them benefits in terms of more audience. Try to partner with brands of similar industries so that their followers become naturally interested in your content as well. Brand partnerships are usually come under big campaigns and maybe pricey at times but give high returns and improve your position in the market by leaps and bounds.
When looking to find the perfect brand to collaborate with, try to find brands in the same industry that have almost the same number of followers as yours. When you finalize some of the names you want to partner with, contact them inviting them to do a partnership. If things work out best, you may not even need to spend money as well and that brand will also be getting your audience as a benefit. This works the best and you could even become long term friends in the business.
Use a Bot
You could also use bots to get you quick likes on your Instagram posts although this method is not recommended. This method is not appreciated by Instagram and can damage your reputation among your followers and can even get your account banned. People feel annoyed if they come across a bot when they are engaging with a brand so you should always try to avoid this method.
Since these are bots, we are talking about which come with automated systems so these are quick in getting you like. So, if you are looking to grow the number of likes on some posts, you could do this method. But this method should be your last option to try.
Conclusion
In conclusion, the most important thing to get Instagram Likes is great content. Try to post content which reflects your brand image and that adds value to the feed of your followers. Post content that users not only want to see and like but also want to share with their family and friends.
Always try to be genuine and authentic with your followers. Engage with your followers and hear their opinions and respond to them by working on them. It is easy to forget what is important and what is not important to do on Instagram. But the basic idea is to post great content and follow the strategies given above. Try them out and tweak them a little to suit the best to your needs. Experiment with different things and keep looking at what works the best and what does not work and try to replicate the success you get on the successful posts.
If you are stuck anywhere on this journey or have just started this Instagram journey, don't hesitate to buy Instagram Likes which would give you a push and that is all you need to get ahead of the competition and earn a good amount of revenue.
Frequently Asked Questions
about buying Instagram Likes
High Engagement on your posts on Instagram means your post is having high visibility. The more likes your posts, the higher it will rank among people's feeds, search results and the explore page. It basically shows others that you and your content are worth looking into since a lot of people are doing it. While the content that you post is important, the number of likes on it also plays a role in determining whether some people will like your post or follow you or not. A large number of likes on your posts encourage visitors to follow you and join the already present community around you. This also lets you decrease the use of hashtags which used to bring people to your post in your posts' captions which looks better.

We provide you a number of different packages created to suit the needs of every one of you out there. You can get the likes based on your requirements going as low and as high as you want. The package that fits best for you depends on factors like how many likes you need, the budget you want to spend on it, etc. Based on these two factors you can choose a package and order it. You could buy the bigger packages as they are cheaper and provide more likes for your money. Though we suggest you buy the number of likes that are roughly equal to what is the number of followers you have. Once, you finalize the package and complete the payment, we are ready to deliver you with likes.

We help your profile by increasing the likes on your posts which in turn increases your engagement numbers thus increasing visibility of your posts and brings you, new followers. You just have to select a package based on how many likes you want, and we will deliver it to you once the order is complete. It is a simple process and there are no complications. You don't have to fear about the safety of this process as we work under the guidelines and terms of service of Instagram. After ordering, you can start reaping the benefits of it.

Yes, we have automated systems that get ready as soon as the order is complete. After that whenever you post, you start getting likes immediately on it. All we need is your Instagram username and profile to be public and we can deliver you with likes on the time you want it. You don't have to worry about getting delayed service from us.

We prefer to make things easy and uncomplicated for you. So, we don't ask you to fill long forms or go through long authentication processes. As these things are not necessary for providing you with what you came for, so we skip these steps altogether and move to the part which is a must to provide you with quality Instagram Likes. Basically, we need your Instagram username, the posts you want to receive like on and your payment details to complete the order of your selected packages. And that's it, you are done.
Submit Your Reveiw
Reveiws
"
★★★★★
Need the likes then go here and buy they are so great and cheap
– julie smith
"
★★★★★
Fantastic service
– miselle crenth
"
★★★★★
Needed more followers during lockdown and the website delivered them super quick
– xaveer rose
"
★★★★★
Execellent, fast, and real profiles give the likes.
– urmi
"
★★★★★
Very fast and cheapest website where we can get more intagram impression..
– James
"
★★★★★
This is the best website I've used for instagram likes so far. The price is right and I had my post likes arrived a couple minutes later. I like that I could spread the likes out over multiple posts that's a nice touch.
– martha brooke
"
★★★★★
Never bought IG likes before so I was a little worried. Went on the website and the process was really clear and straight forward so I decided to go for it. Happy I did as my likes have grown and my engagement rate too on all my posts.
– Miley miller